Are You Looking For a Smarter Approach to Your Health?
Do you ever wish that your healthcare provider would take the time to listen to your story and actually hear what you have to say? If you're not being heard, how can you ever hope to heal?
We believe that both the problem and the solution to your health issues are contained within your story, so we listen attentively in order to determine how to best serve your needs. This saves you precious time and money – neither of which you can afford to waste when you're not well.
Our recommendations will include the most appropriate functional lab testing, nutritional and lifestyle upgrades, mindset transformations, and necessary supplement support.
Let's work together to develop a personalized strategy that puts you back in charge of your health and vitality.
What To Expect When You Partner With Us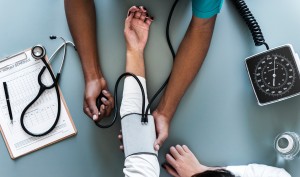 The Highest Level Of Service
Our number one priority is to provide you with the absolute best service and professional guidance while you're under our care. Our team will fully support you throughout your health journey as we seek to develop a lasting partnership.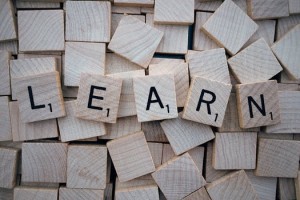 Learn Powerful Life Skills
The Living Proof Method teaches you health skills that you will benefit from for a lifetime. We believe that the true value of our services starts when you leave our care and apply what you've learned on your own. Our goal is to teach you how to be "independently healthy."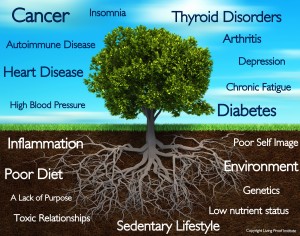 Looking Beyond Lab Markers
Your lab results are the "result" of your dietary choices, lifestyle habits, daily routines, body movement practices, sleep schedule, and other environmental factors.
We go beyond treating numbers on a peice of paper. Our objective is to identify what your contributing factors are so that we can partner together to create a personalized, whole health strategy.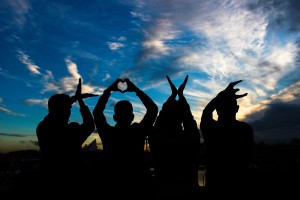 Connect with Community
Studies have shown that the most important factor to good health and longevity is connection with a community. This is why we invest a significant amount of time, energy, and love in our own Living Proof community: so that you can benefit from – and connect with – like-minded, heart-centered people on a similar journey as you.
Your Journey with
The Bosnar Health Essentials Program
$2995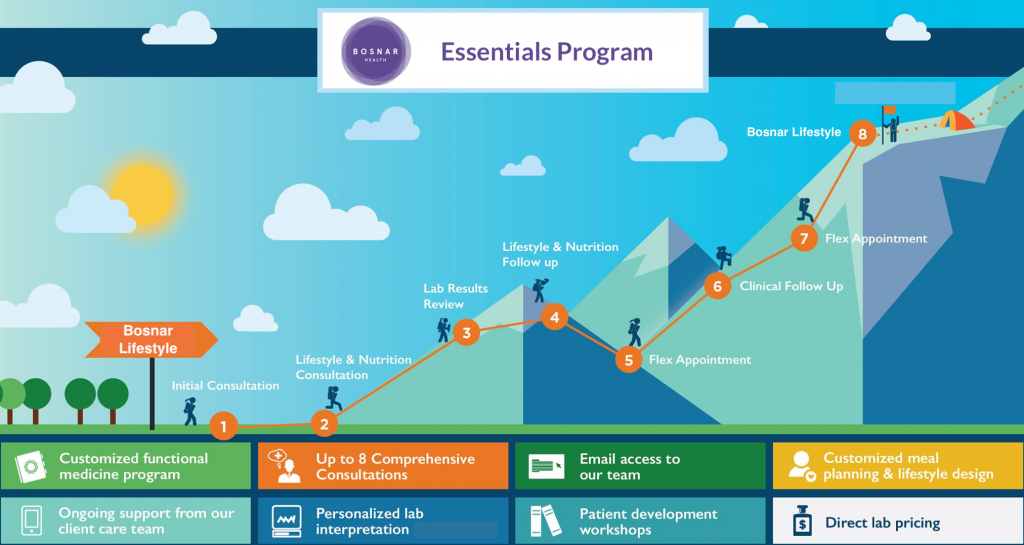 Your consultations include clinical appointments, lifestyle and nutrition consultations with our Naturopath and/or Health Coaches, and lab results reviews. The type of appointments will be customized to your personal needs.
Your program length will vary from 6 – 8 months. Continuing care options are available after you have completed your Essentials Program.
The Bosnar Essentials Program Includes…
5-60 Minute Appointments with Dr. Bosnar or Dr. Kwan
4-60 Minute Appointments with a Functional Medicine Health Coach
1 Flexible Appointment (You may be referred to a variety of services in or out of clinic)
Your Essentials Plan will also offer you…
• Webinar Access
• Bosnar Community
• Video Lab Interpretations
• Direct Lab Pricing
• Personalized Supplement Plan
• Personalized Lifestyle Plan
• Program Support Booklet
• Online Self-Care Course
• Email Access
• 2 Lifestyle Consults