NATUROPATHIC DOULA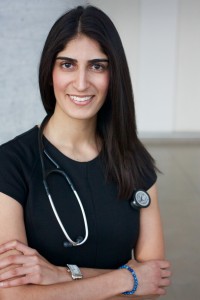 Dr. Samina Mitha, ND is our Naturopathic Doula with the goal of supporting you and your partner in having the positive birth experience you desire! She believes in empowering you to have trust in your mind and body and to feel confident in creating a birth plan that meets your wants and needs.
Doulas are specifically trained to provide physical, emotional, and educational support to the woman and her partner during pregnancy, labour, delivery and postpartum.
Naturopathic doulas have the combined skills of a doula and a naturopathic doctor, which includes comprehensive knowledge of natural therapies such as acupuncture, herbal medicine, homeopathy and clinical supplementation.
To learn more about Dr. Samina Mitha, ND, click HERE. 
The Doula Program
---
Meet and Greet (15-30 minutes)
The meet and greet is an opportunity for you to meet Dr, Samina, ND and a back up doula, learn about her birth philosophy, the services we offer, and the benefits of working with a doula. There is no obligation to use our services at this point. We understand that inviting us to be part of your birth experience is a big decision and we want to make sure we are the best fit for each other before making the commitment.
Initial Appointment (1-1.5 hours, 1st or 2nd trimester)
General:

Discuss your overall health (stress, sleep, mood, energy, etc)

How to create a birth plan (including birthing preferences)

Advice and resources for preparing for your birth

Discuss any concerns you or your partner have so that you can both feel confident

Nutrition: 

Specific recommendations for nutritional support throughout your pregnancy will be discussed.

Prescription: 

Individual supplements/herbs/remedies will be prescribed for general health and for any symptoms you may be experiencing (ie. constipation, nausea, vomiting)
This appointment will take place in-office. This appointment will be with your primary doula.
Second Appointment (1 hour, weeks 33-36 of pregnancy)
Review your birth plan in detail
Discuss how to prepare for your birth
Pain management
Breastfeeding support and demonstration
How to properly push during labor
Nutrition during labor
What to bring to the labor
Discuss possible outcomes and procedures during labor
Discuss what to expect after birth
Post labor recovery plan
Baby's health
This appointment can take place either in-office or at your home. This appointment will be with your primary doula. 
Additional Care
Acupuncture:

to help with preparing the reproductive organs for labour and delivery. Ensures labour occurs when the body is ready and decreases the likelihood of going far past the due date.
Breech:

herbs, acupuncture, homeopathic remedies, position recommendations can be great to help turn baby
Labour and Birth
Arrival to home or hospital at couple's request once labour has started

Support will be provided based on birth plan discussion

24 hour/day on-call support around due date via phone/text

Ongoing physical presence, emotional support and encouragement

Pain management using acupuncture/acupressure, massage, homeopathic remedies, suggestions based on labour positions and physical support to help you manage the sensations you experience throughout your labour and birth

I will also remain with you after the birth to offer breastfeeding advice and assist you in any other ways we can

Work cooperatively with your healthcare team and family to provide support
Postpartum Appointment (1 hour, within 1-2 weeks after birth)
Review any questions or concerns you may have from your birth experience.

Postpartum healing: recommendations for healing, improving recovery time,

Review nutrition

Breastfeeding assistance and troubleshooting

We can also offer newborn care.
This appointment will take place at your home for your convenience.
Resources Included:
Handouts

Library of books

24 hour on call support to answer any questions
My main goal is to support you and your partner in the best way that I can! I aim to work cooperatively with members of your healthcare team. My goal is to provide you with accurate, unbiased information and education on conventional and natural therapies. Ultimately, I want to support you in this time in every way that I can so that you have the most comfortable, pleasurable and supportive experience!
Total cost of 2 prenatal visits, labor and 1 postpartum visit at your home: $1300