A Naturopathic Doctor is essentially a healthcare practitioner of Natural/Alternative and Integrative medicines. Healing is promoted by addressing the following:
Treat the underlying cause in addition to the symptoms
Use safe and non-toxic natural medicines
Utilize a preventative approach
Utilize evidence based treatments
Health and disease result from a complex of physical, mental, emotional, genetic, environmental, social and other factors. Naturopathic medicine recognizes the harmonious functioning of all aspects of the individual as being essential to health. The multifactorial nature of health and disease requires a personalized and comprehensive approach to diagnosis and treatment. Naturopathic physicians treat the whole person taking all of these factors into account. To learn more about Dr. Vivian Kwan and Dr. Samina Mitha, read below.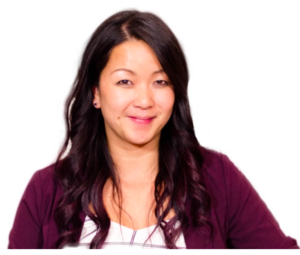 "Let food be thy medicine and medicine be thy food" -Hippocrates
Vivian Kwan see's a variety of patients with conditions such as: chronic pain, fatigue, autoimmune conditions, hormone imbalances, cancer, diabetes, digestive complaints, allergies, and weight loss. Her practice is focused on complex chronic conditions, and she consults as an integrative medicine practitioner for her Toronto based clinic and the director of The Vitality Lounge, executive IV therapy.
As a working mother of three, she recognizes the challenges families are faced with in finding time to care for their children's health and most of all their own health. She uses a variety of therapies to personalize and target treatment specific to each family and individual.
When not seeing patients or taking care of her family, she spends time delivering community talks, volunteering abroad, and attending conferences. She values education in the form of teaching her patients and community so they feel empowered and are able to take control of their health; She also believes it is important to continue to learn and grow to better serve her community and patients.
Accreditation:
The College of Naturopaths of Ontario (CONO)
Associations:
Ontario Association of Naturopathic Doctors (OAND)
Canadian Association of Naturopathic Doctors (CAND)
American Association of Naturopathic Doctors (AANP)
Institute of Functional Medicine (IFM)
Credentials:
Doctor of Naturopathy
Bachelor of Psychology
Dr. Vivian, ND is currently accepting new patients. Please contact the clinic to inquire or you can check out our online booking system HERE.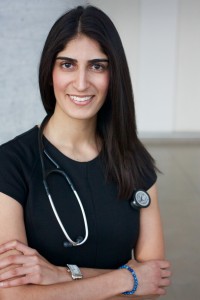 Dr. Samina Mitha, ND is a licensed and registered Naturopathic Doctor and Doula. She is passionate about helping patients find true clarity and confidence in their health using evidenced-based natural therapies. Through her previous work for an online health company in New York City, Samina recognized her true passion of helping people achieve their individual optimal health.
Having been diagnosed with Polycystic Ovarian Syndrome, Samina has a personal connection with women who experience hormonal imbalances. She has witnessed the tremendous success naturopathic medicine can have on women with hormonal imbalances and is motivated to share her knowledge, personal experience and expertise in the field.
Samina focuses her practice on Fertility, Pregnancy and Pediatrics. She has supported patients with fatigue, stress, pain, anxiety, digestive concerns, irregular/absent periods, acne and weight concerns. The tools she utilizes include nutrition and supplements, acupuncture, botanical medicine and lifestyle counseling.
Dr. Samina, ND is a board certified Naturopathic Doctor and holds a Doctor of Naturopathy degree. Prior to her education at the Canadian College of Naturopathic Medicine, Samina attended the University of Waterloo where she completed her Honours Bachelor of Science and Business degree.
Samina has completed additional clinical and education hours in Reproductive Health and Fertility. In her clinical work, Samina has supported and treated patients with PCOS, fibroids, endometriosis and IVF/IUI/ICSI processes.
Samina has also completed additional training to act as a Naturopathic Doula.
In her spare time, Samina loves to knit, create natural beauty products, brew homemade kombucha and be outdoors in nature!
Visit Samina's blog at www.saminamitha.com to learn more!
Dr. Samina, ND is currently accepting new patients. She also offers complimentary 15 minute visits. Please contact the clinic to inquire or you can check out our online booking system HERE.